In Ofline Flame Arrestor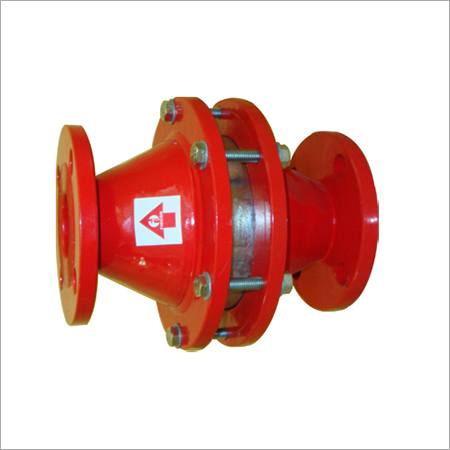 In Ofline Flame Arrestor
Product Description
In offline flame arrestor designed for stopping the spread of established low pressure deflagrations. It is taken into use for end of line and close end of line usage when the system functioning pressure is near ecological levels and when there is negligible prospect of a flame calming on the flame arrestor component for a prolonged period.
Fidicon provides a varied assortment of arrestor goods with supreme flow to pressure drop features. Our portfolio comprises in-line, free vent, detonation flame arrestors and, high-pressure deflagration. Fidicons flame arrestors employ crimped-metal ribbon flame cell and spiral wound elements to constrain flame spread by captivating and dispersing heat, and are intended to offer maximum flow with a least amount of pressure drop crossways the element. Flame arrestor dimensions range from 1/2 inch up to 16 inches.

Applications of In ofline flame arrester:

Fidicon Series In ofline Flame Arresters are considered to stop the proliferation of limited low-pressure deflagrations.
The Series is characteristically employed for end-off-line and near end-ofline usages while the system operating pressure is near distinctive levels and while there is negligible likelihood of a flame calming on the flame arrestor component for a prolonged period.

Features & Benefits:

Connection: flanged
Housing material: carbon steel, aluminum, and stainless steel
Size: through 16
Special substance and defensive coatings obtainable
Agency supports: CMRI
Fidicon large crimp opening offer less pressure drop, maximum flow, less clogging, easy cleaning, less maintenance.
Material of Construction:
Aluminium, carbon steel, 304SS, 316SS, Hastelloy.

Approval:
Portotype testing as CMRI standard.